People value meaningful connections during the holidays, but the holiday travel process is only seen as a means to an end. We wanted to shine a spotlight on the kindness Delta sees every day and keep it going.
Social posts encouraged people to share kindness with others in their feed and share their memorable travel moments with us.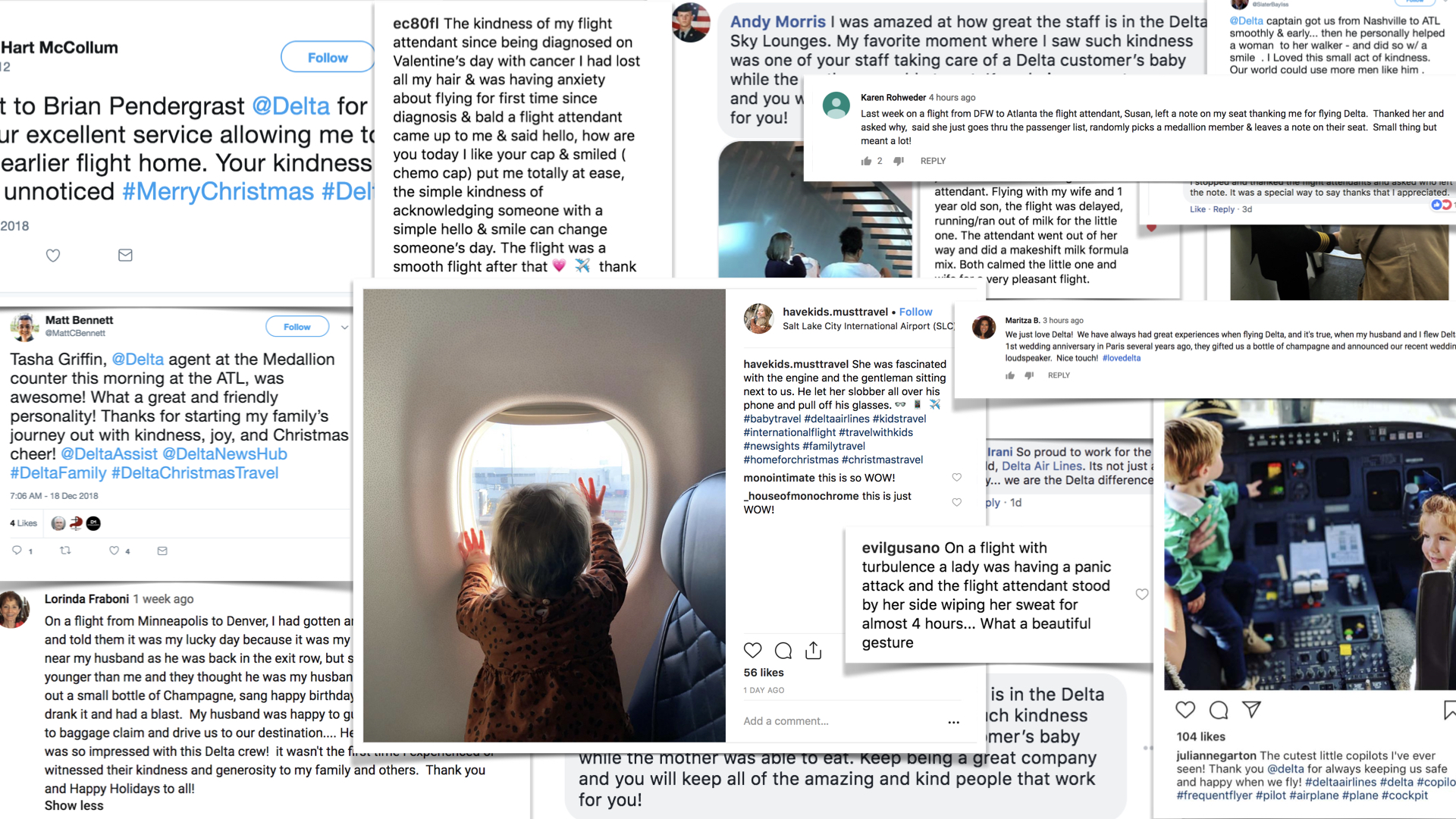 As the campaign took off, stories of kindness poured in.
We shared back out the ones that particularly touched us.
Then, we set out to spread kindness to holiday travelers.
The Kindness Connects Us experience gave travelers in BOS, JFK and SEA a chance to share a bit of kindness, and get some in return. Travelers took a kind note that someone wrote for them out of a red envelope and left one for the next person.
The notes people wrote were thoughtful and from the heart.
And we shared the experience with the world.